DREI "POPCORN" / TVC / CONCEPT ART & MATTE PAINTING
I had the chance to work with Woodblock, Berlin, on this cute TVC for Drei. First I sketched composition concepts to define width and furnishing of the room. Based on the composition they chose I painted a colour script and then a matte painting for the room.
Composition sketch 01/wide room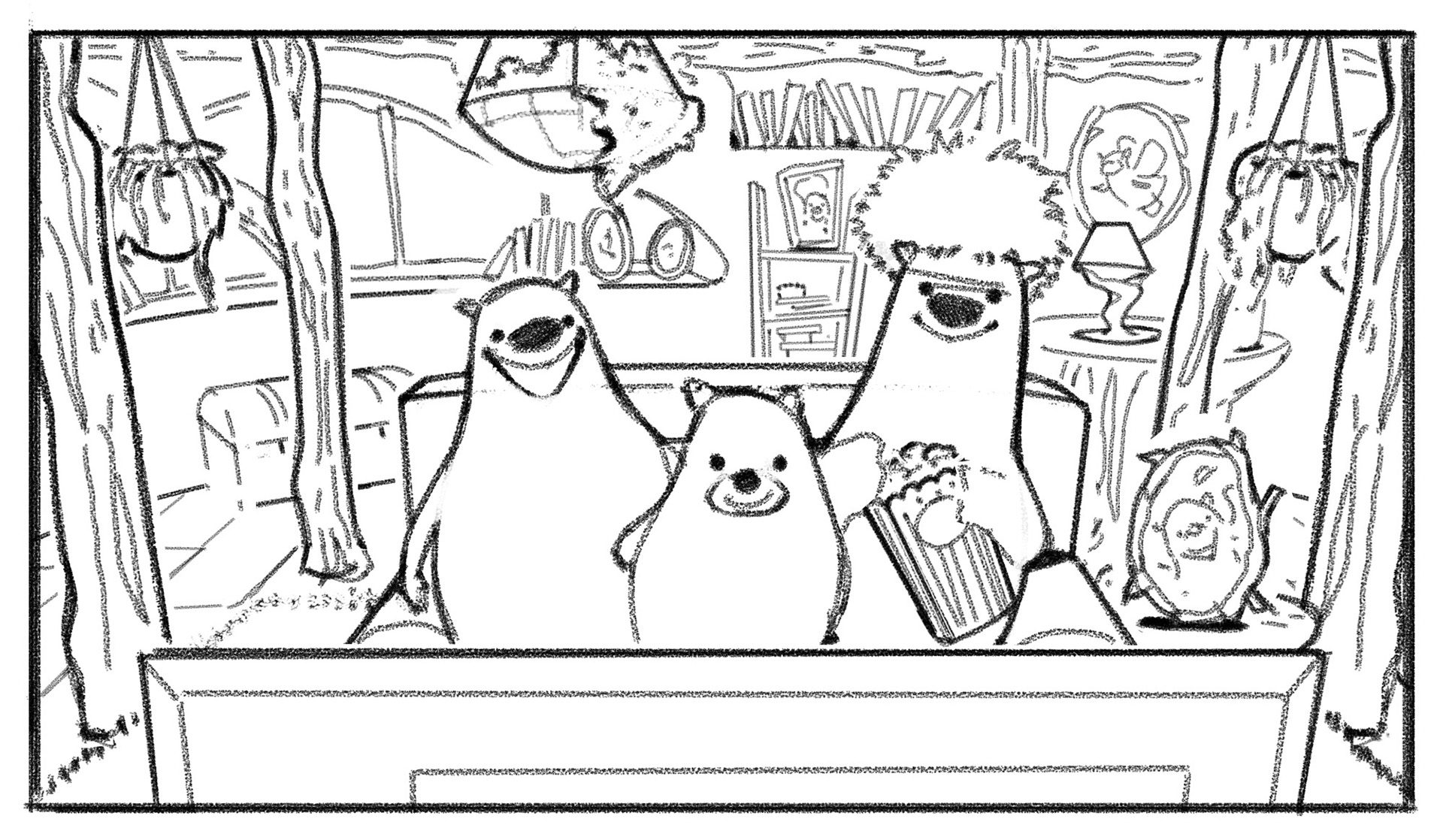 Composition sketches 02/close and 03/mid

Colour script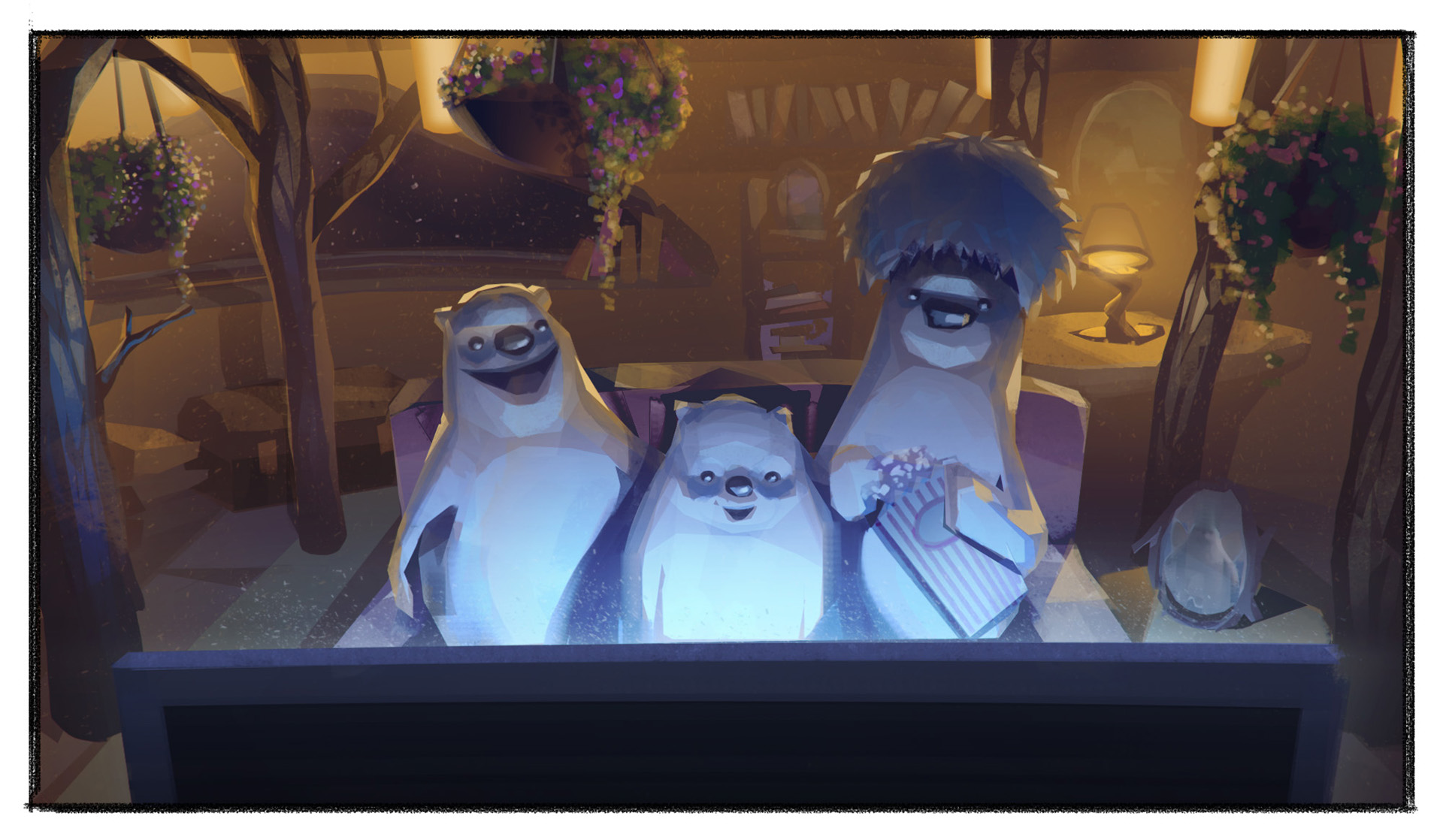 Matte painting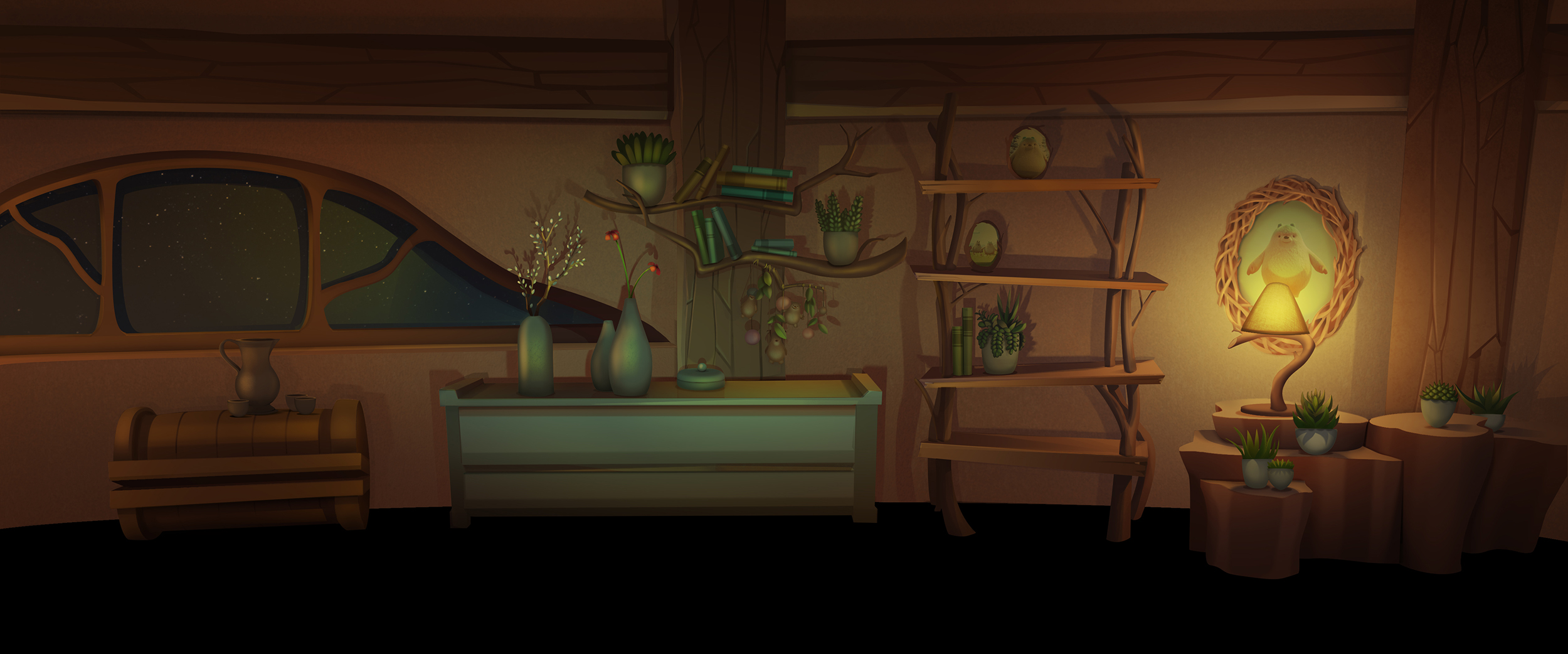 Drei – Popcorn from Woodblock on Vimeo.
Production Company & Animation Studio – Woodblock
Directors – Helen Hyung Choi, Ilija Brunck
Producer – Konrad Weser
Artists – Helen Hyung Choi, Perrine Marais, Anja von Harsdorf, Thorsten Löffler, Roman Hinkel, Michael Heberlein, Florian Panzer, Roman Kaelin