PORSCHE "HALL OF LEGENDS" / VR EXPERIENCE / CONCEPT DESIGN
Hamburg based interactive innovation agency Nerdindustries gave me the opportunity to design the architecture, character and assets for Porsche's VR experience "Hall of legends".
I started by exploring the shapes of the main character that leads the user trough the VR experience. "The Archivist" is an old soul holding the brand's heritage while also referring to today's Porsche design in its shape language.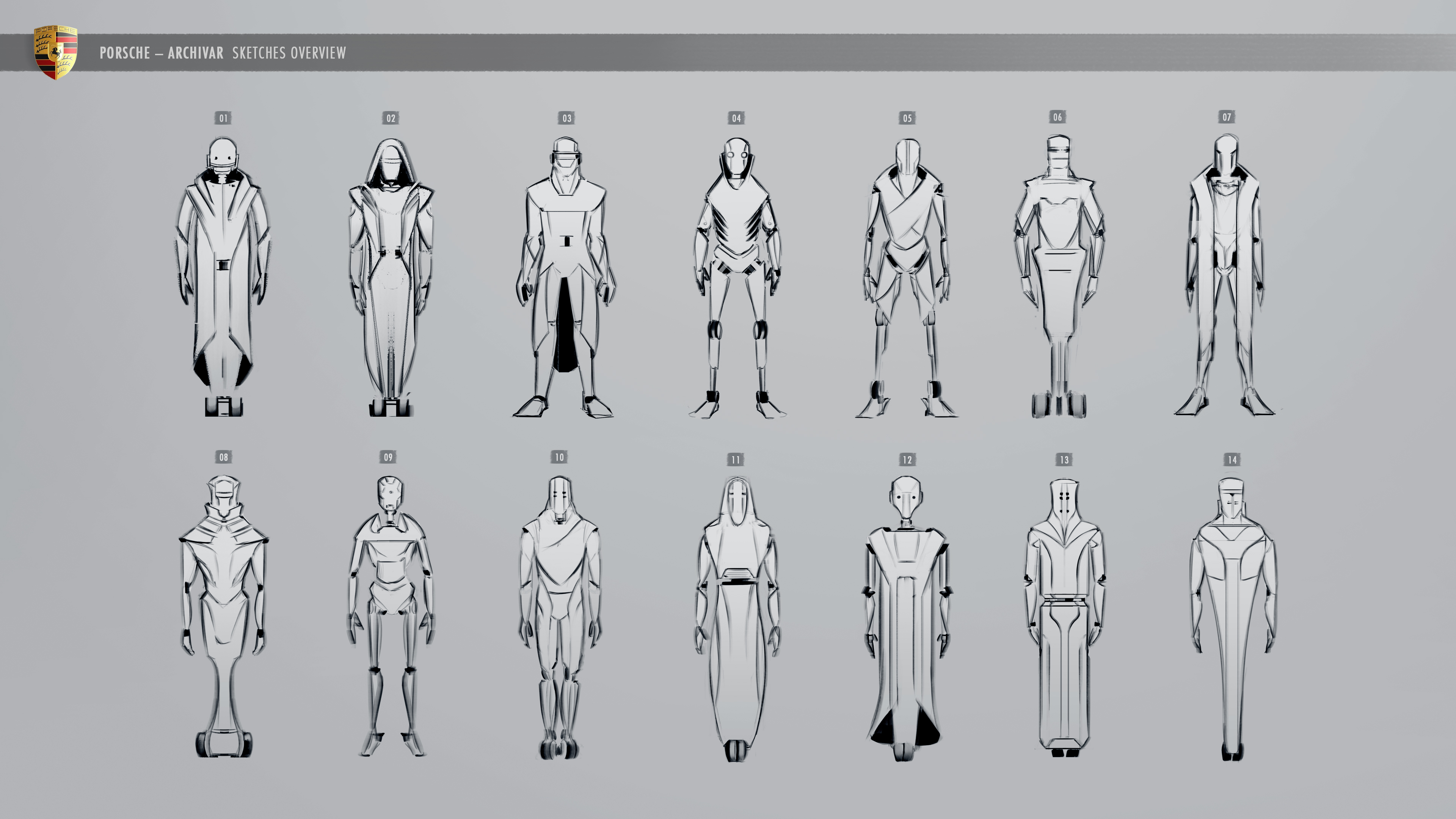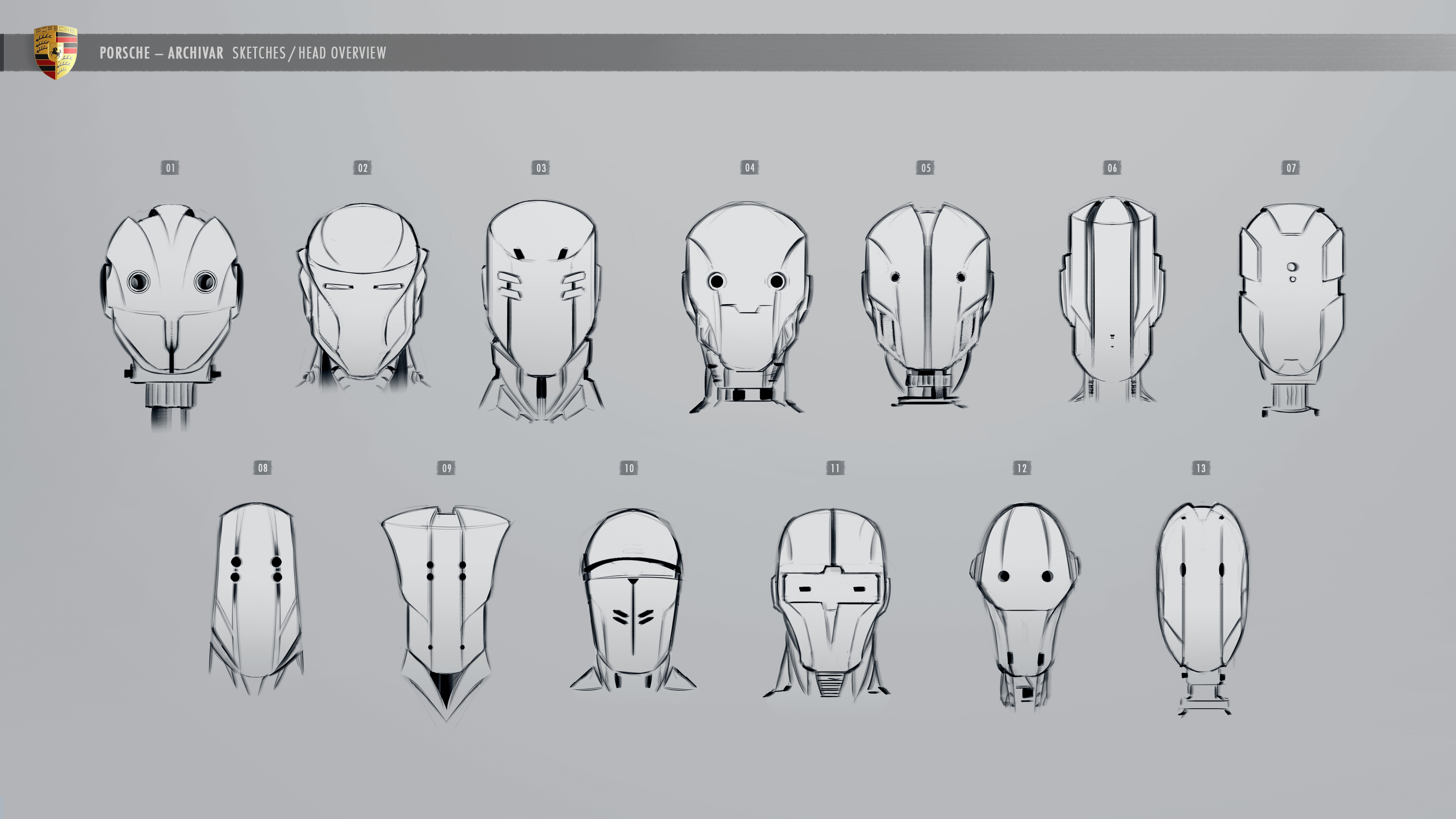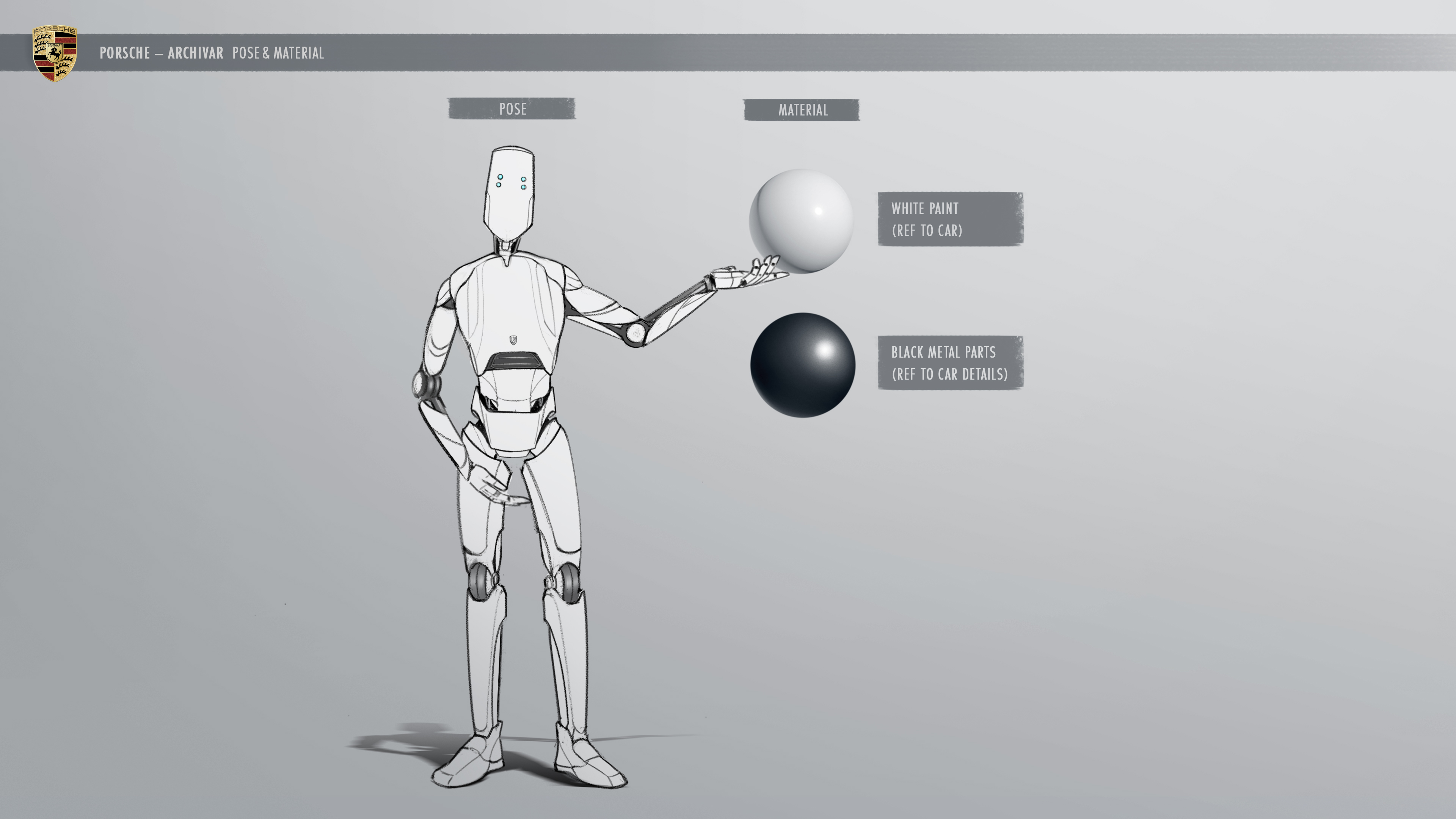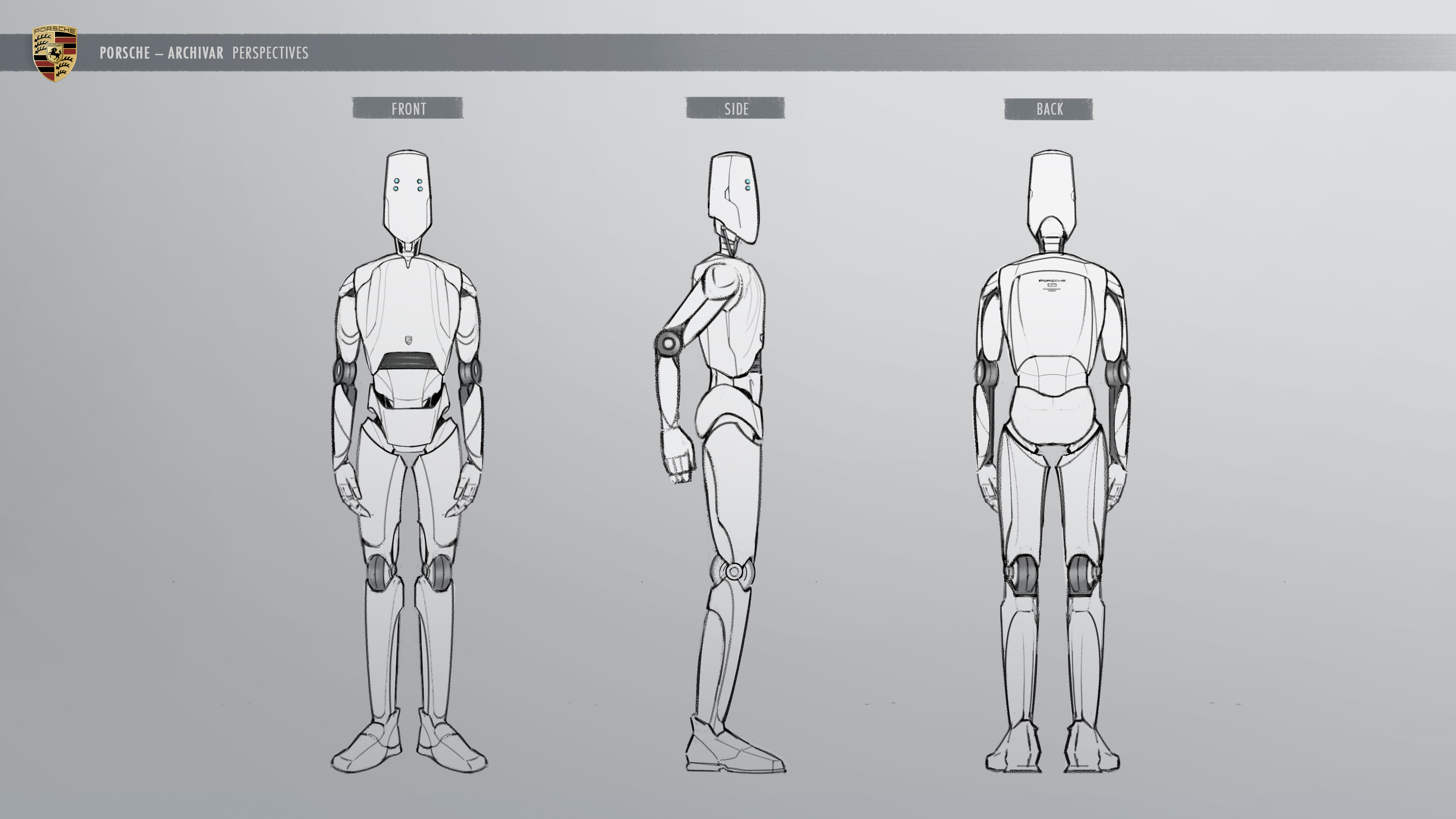 I continued with the architectural setup in which the experience takes place. It should be a large hall with a gigantic illuminated and modular wall consisting of countless garages containing diverse Porsche models. The user stands in front of this wall and can access singles garages to get an insight into Porsche's brand history by reference to single Porsche models. In the back there is a platform on which the new Porsche Formula E car is built.
In terms of the design I intended to combine the simplicity and elegance of the overall Porsche design with the pragmatic elements of a workshop.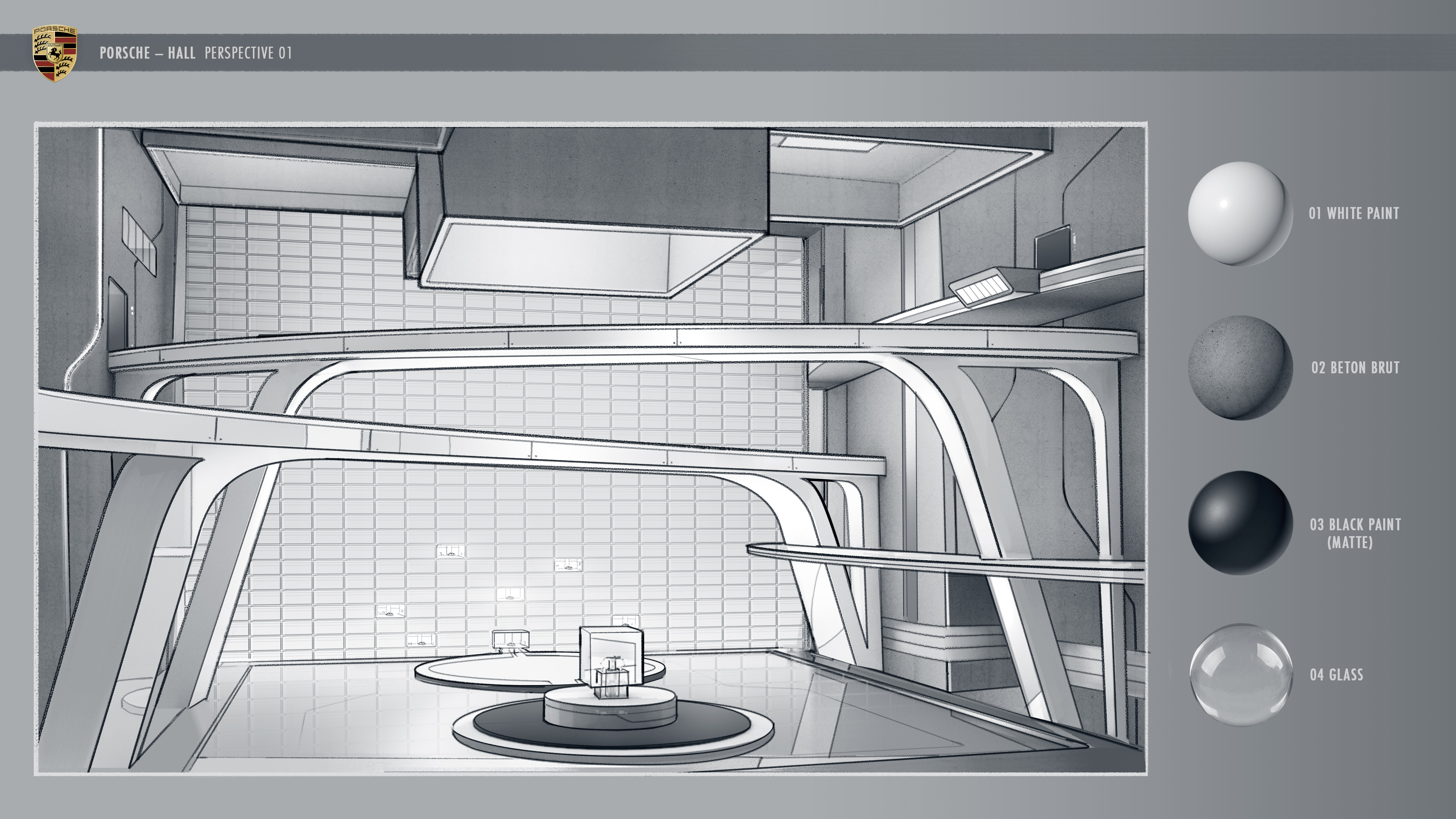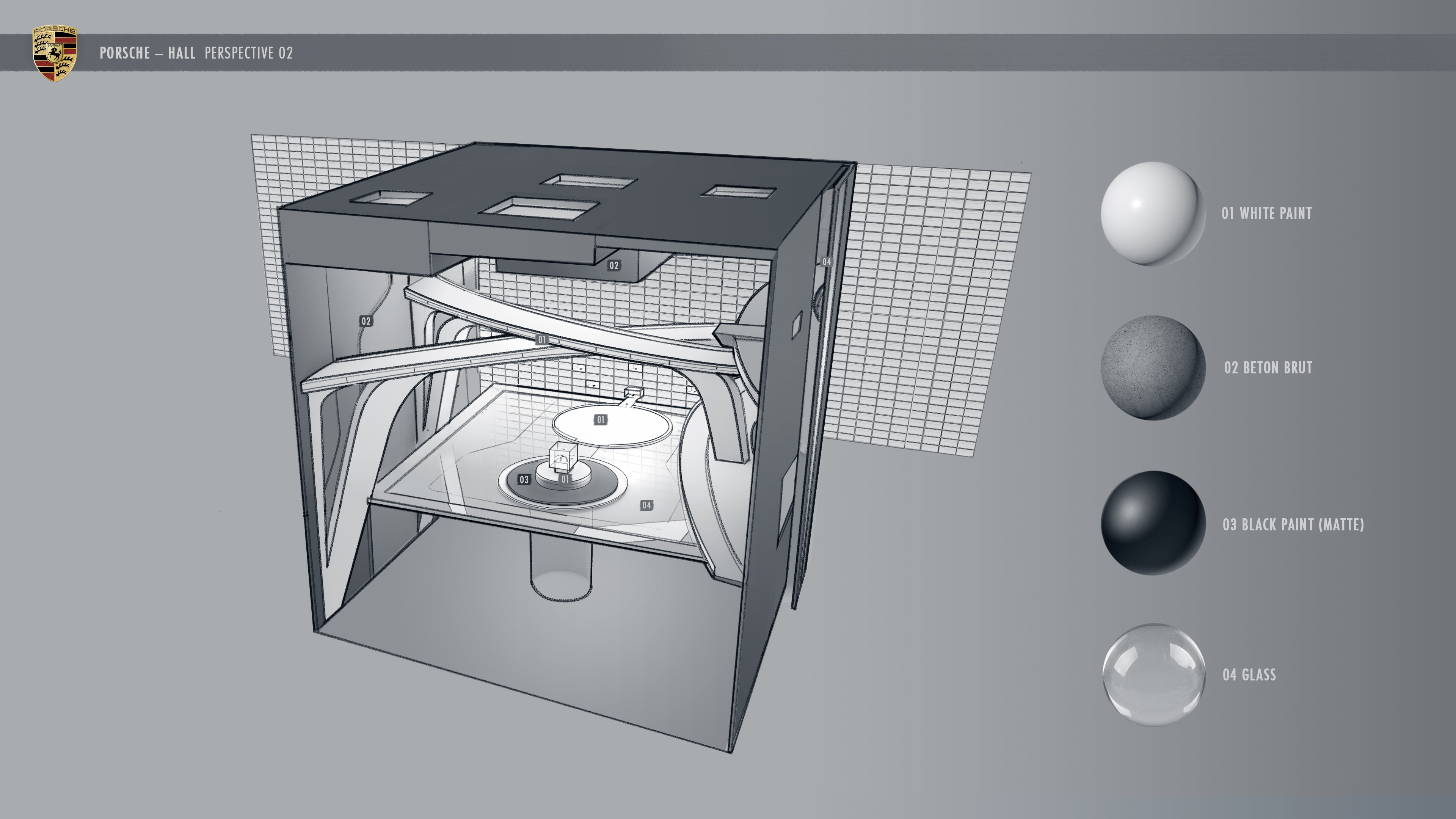 For the Formula E platform in the back of the hall I explored different shapes and mechanisms. Since it would be quite far away from the user, I wanted to create an easily readable and rather simple shape with a light concept focusing on the car.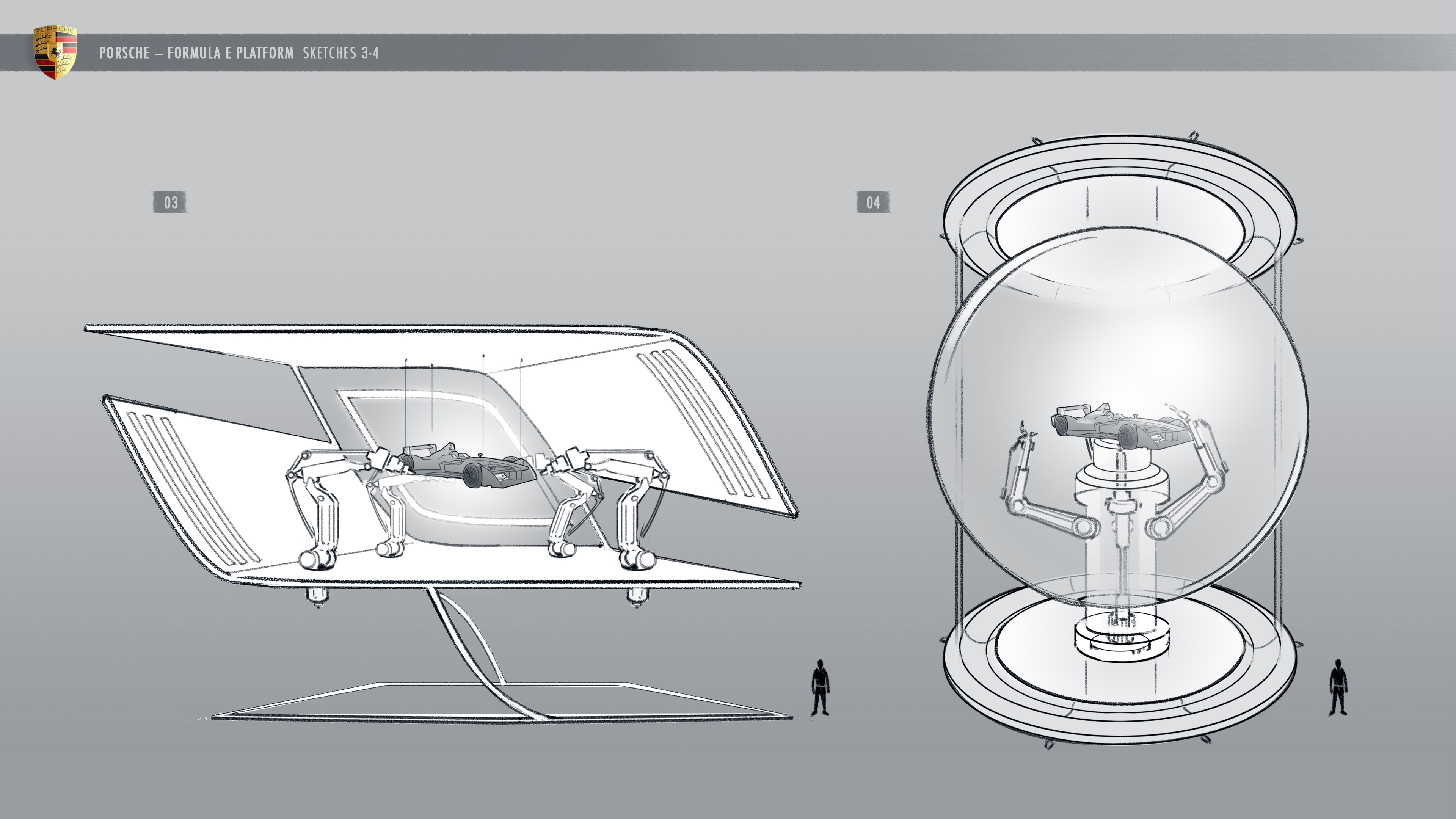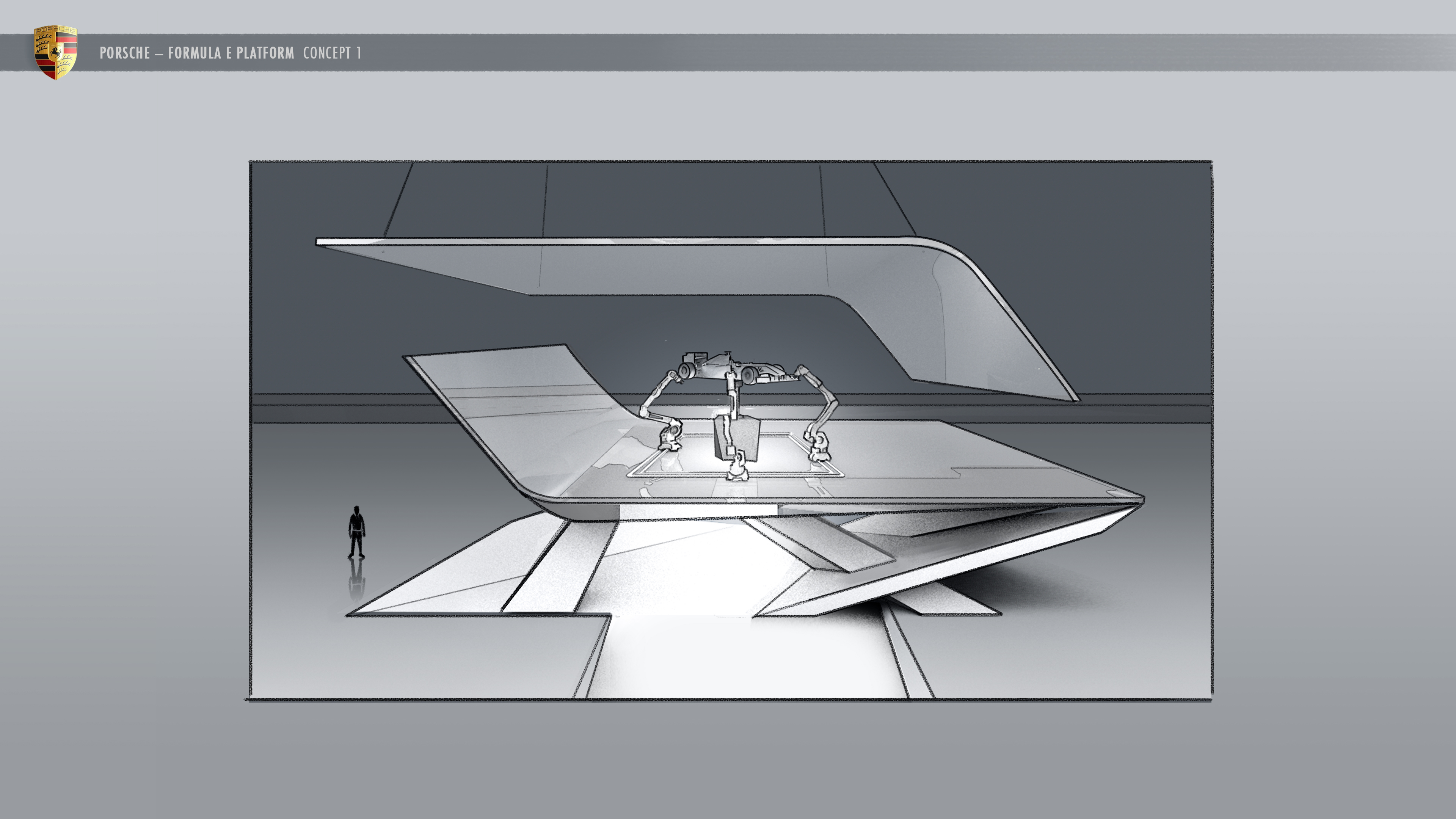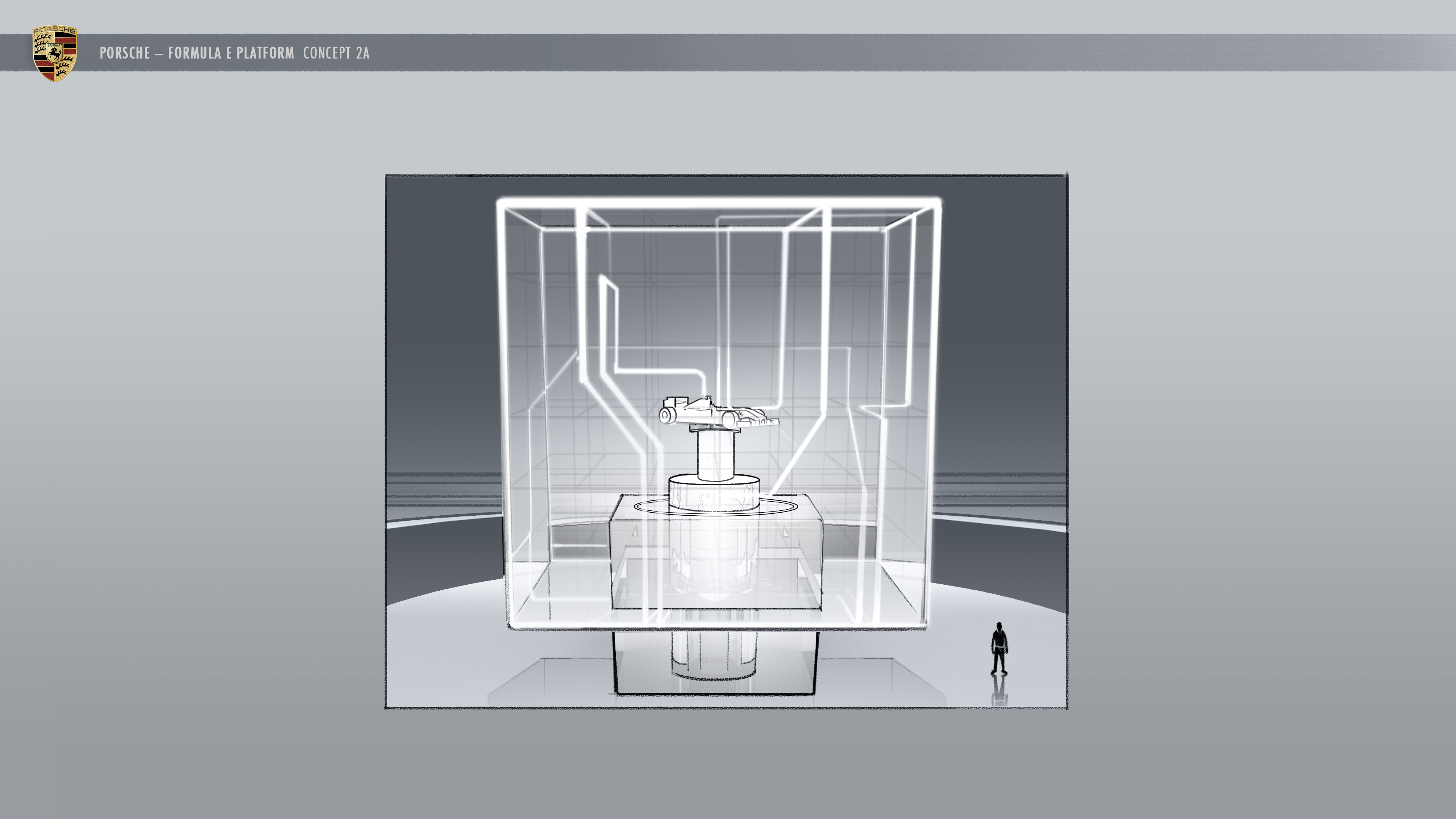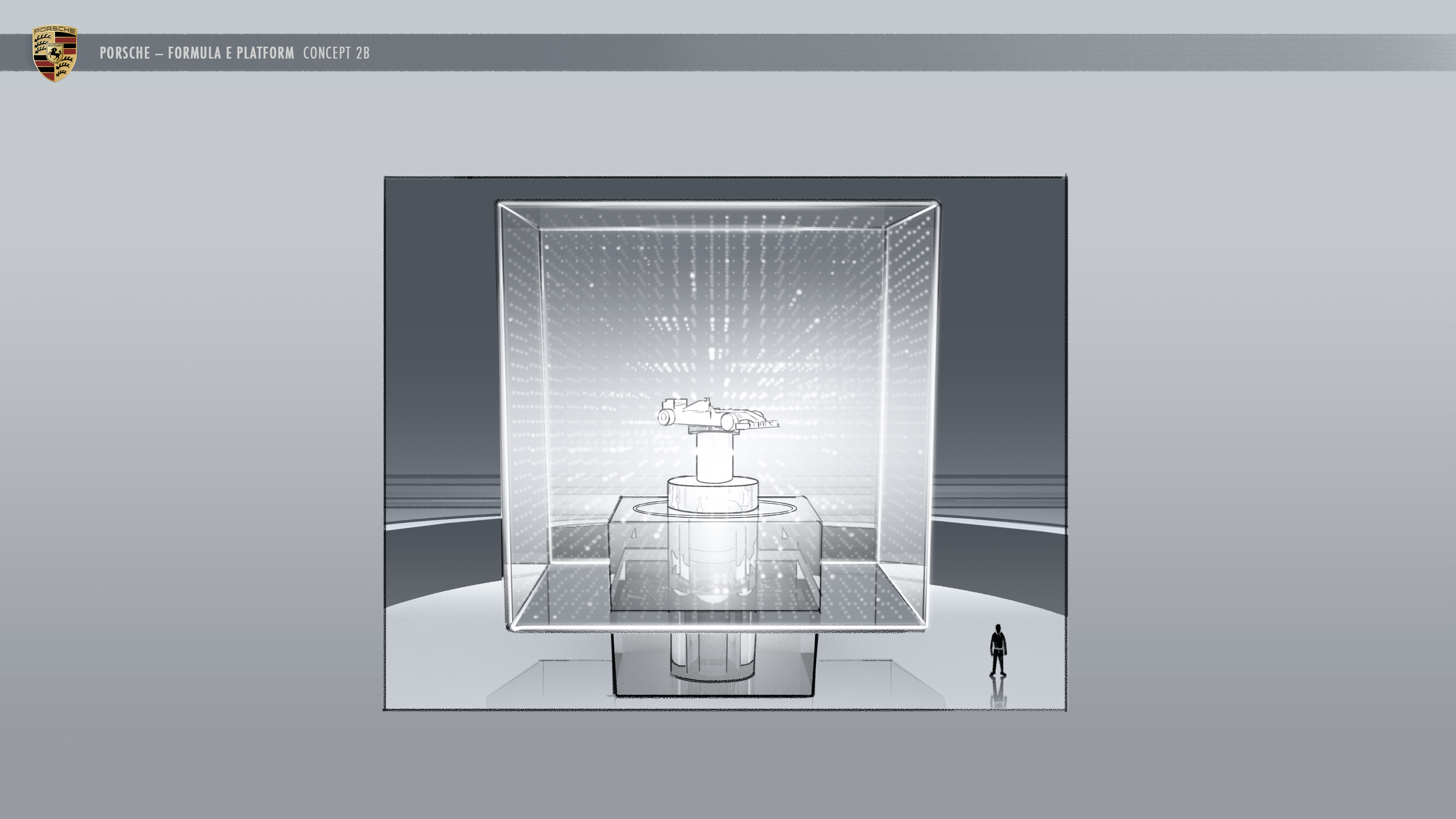 The final concept is a glass cube with a hydraulic lift in it that holds the car. To cover the lift the lower part of the glass surface is illuminated like an art installation.
The single garages in front of the user are accessible by a glass bridge. Every garage contains a Porsche car model surrounded by assets which tell its story.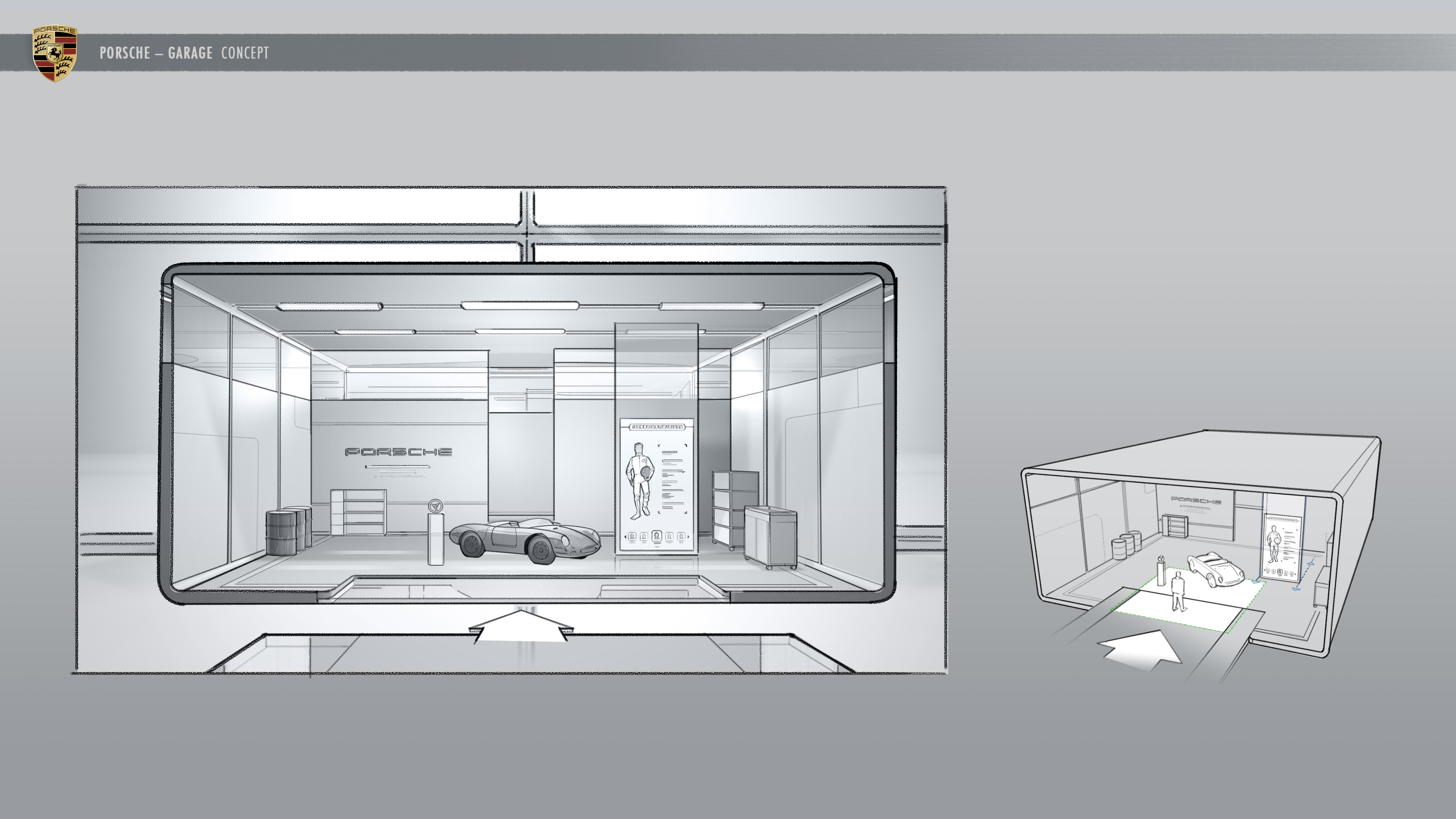 In the end I explored different shapes for the user desk on which the user starts the experience.